Oh goodness, what's it been? Three weeks?? 100% my bad!
Last week, I did a week of Whitney (which I'll share with you guys in April when I do it again) but I couldn't for the life of me bring myself to write a post. My meds have made me both nauseous and fatigued ever since I started them last month!
I'm getting ahead of myself already. Hi, hello, how are ya? Enjoying the weather change? We, the desert people, got SNOW last month. WHAT??
It was cold, but I miss it already. Earlier this week, it ended up getting pretty cold again and the mountains got some snow, but unfortunately, that cold crunchy goodness didn't make its way back to us. Excuse me while I cry in my corner.
The transition from February to March was a rough one, mainly because of my meds but ever since my body has started adjusting (other than the fatigue and nausea which persist every day), I've come to a point of clarity: where I need to put more focus in, what I've decided to scrap, realizing that I need to hit the reset button on a few parts of my life.
This is gonna be a long one, I think, so strap in.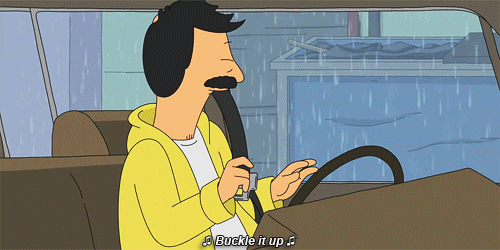 For starters, (beating a dead horse here but) my meds have definitely evened me out, though I still dip into my dissociative states. The only time I have any physiological anxiety symptoms is if I drink too much caffeine. Incidentally, the past week and a half of drinking coffee or espresso has resulted in some pretty bad cases of nausea, so I've stopped drinking my favorite beverage.
As for my physical well being. My March goals have basically been to work out 3-4 times a week, which I can proudly say I've accomplished! I mean, so far, it's still only halfway through the month lol
Moving on to my YouTube channels: I privated most of my videos on my macrobabe channel because I felt like vlogging just wasn't fun anymore, and if I vlog I want it to be because I have something of value to say or share, but not vlogging has shown me that I enjoy being present and not recording every moment of my life. It's a lot more work than some folks realize. My booktube is still active because bookish goals are what I'm focusing on at the moment, and my commentary channel has slowed down in terms of content, because of my March goals.
Regarding my March goals, the main goal has been to flesh out and start writing my second novella, and plot the third. Since my other laptop died, I lost 99% of the information I had on the second in the series, which I think is a bit of a blessing. I dove head first rather than re-acquainting myself with my characters.
I've been doing tons of reading this month as well, 50% have been audiobooks, my new love. An audiobook I'm listening to currently is May Cause Miracles – a spirit junkie book that helped me a ton when I was having a hard time with my anxiety and identity issues a year and a half ago, so I want to see if I can start the 40 day program again with similar results. I felt so much better about myself when I did it, so it's worth a shot, right?
On to a more serious topic that I've barely scratched the surface of on my commentary channel, and I told a few friends and my husband that I would be keeping things anonymous, should I decide to talk about it more:
I made a friend last year that pretty much turned my entire world upside down. I had a growing relationship with a group of people that she was a part of, and upon sparking a friendship with me, she made me think she was just like me – a mom trying to stay healthy, dealing with some mental health issues. I didn't realize that it was likely a manipulation tactic.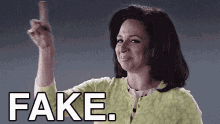 She made it clear that there was a bitterness over how I was being treated by everyone else, and hinted that our friendship would cause a rift in the group, which I didn't understand, I figured this would bring everyone closer together.
She slowly integrated gossip into our conversations which used to revolve around pregnancy, past abuse, depression and anxiety, and getting healthy. Through this gossip, she made me believe that everyone in the group would use her and then intentionally exclude her or make her feel bad about herself.
Eventually she told me about anyone who was her enemy at the time and complain about them, sharing their very personal information with me (whether it was her dad, her brother, her boyfriend, her long distance bff, her bff in the group, coworkers, everyone). I told her at the start of our friendship that I'm an open book, but I'm not graceful when it comes to social settings so if I mess up, just tell me.
At the time, I didn't act out of malicious intent because I liked everyone, and I kept things in perspective. If person A snapped at me, I didn't take it personally because I knew what person A was going through. She would take everything person A did to her as a personal assault against her, until I swooped in and reminded her that they were going through a lot! In terms of her, I was the first person she talked to whenever she was going through something. I'd gas her up, give her advice.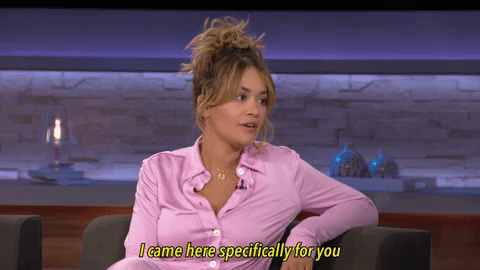 At one point she told me that I shouldn't trust a person she and I were communicating with because that person was telling everyone else what the three of us talked about – what, jokes and the fact that she complained about the rest of the group not wanting the new person around? Direct quote: "Be careful, because person A told me you weren't welcome at her house." If you heard from a third party that you weren't welcome in someone else's home, wouldn't you want to clear things up with the person directly? But I shouldn't trust her because she confronted a pretty big issue head-on, something that I wasn't even involved in?
Then she started talking about how everyone else talked about me behind my back. They would allegedly call me weird (and she claimed to defend me), they'd make fun of my wedding ideas, make fun of my body and my anxiety. She happened to be there every single time they talked about me, so that should have been a red flag. And yet I was dumb enough to believe her. I ended the friendship with a sense of uncertainty on how much she influenced the divide between what could have been a great relationship between me and everyone else – though I know there were other factors in that, but their actions against my family was too much at the time.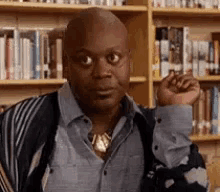 Before I ended the friendship, I gave her a heads up a month in advance that I was going to remove everyone from social media and get some space to get my head on right. I had already removed a couple people because of their actions (both directly and through the grapevine, to my knowledge my worst offense was being socially inept).
I truly think she used my removing her from social media as an excuse to tell everyone else that I was a bad friend, a bad mom, a bad everything – when the day before she would tell me how great I was, proud of my successes, happy that my husband and I found a new place, telling me that things would be so much better at the new place.
It makes me wonder what type of mask she was wearing when I wasn't around. There were red flags, but I remained optimistic, until she continued to harass me via other people.
Anyway, why am I bringing all of that old news up, you may ask?
Well, it's come to my attention that a get together is happening in June (or is it July? I can't remember) with this group (minus the former friend that I spent way too long talking about above), and my husband wants me to go. Do I want to go? Not particularly, because of how I was treated by the other members of the group, which I feel was unwarranted – especially given that I asked one person who had a huge problem with me, unknown how much of that was influenced by the former friend, if we could sit down and talk. I wanted to get a better understanding of why she felt resentment towards me or why she felt that I was fake for being friends with someone who was supposed to be her best friend, if there was a way I could fix things, or if there was a personality flaw that I needed to work on, or maybe it was something going on with her. The talk never happened so all of that was left unanswered and I kinda just gave up.
So now I'm at a point of having to decide if I want to put myself in a position that might set me back mentally, for the sake of my family. We'll see how the next couple months go. Like I said above, maybe I need to hit the reset button?
OH! I almost forget to mention that St. Patrick's Day is this Sunday so obviously I'm gonna have to make a post with some food. Look out for that! Until next time!