Ok, guys, I've been reading a lot on fat and genetics because this is something I've struggled with my entire life. I've seen women who can gain weight and still look fantastic; slim arms, thick thighs, perfect cleavage and booty. How?? I gain weight in the most awkward way! It's in all the places I'd rather not have it. My arms, my back, my hips and belly. Why have the gods cursed me so?
Well, it's more a combination of nutrition and genetics. Additionally, one mistake I've made is focusing on building muscle in my arms and back – aka spot training. So for the next couple weeks, in addition to reverse dieting (which I'll explain in another post) I'm going to be doing 3-4 days of interval training!
What is Interval Training?!
To put it in the simplest words, interval training is doing an intense exercise or series of exercises for, we'll say 30 seconds each, followed by a short rest period. Some studies suggest that this not only helps you burn calories during the workout, but throughout the day as well!
What sort of exercises are best?!
For me, personally, I want to incorporate a full-body workout for these 3-4 days, something that I can also use weights in for some of the exercises. For example, burpees, push-ups, squats, planks – all of these use multiple major muscle groups, so I can add in a little overhead press with squats or lunges.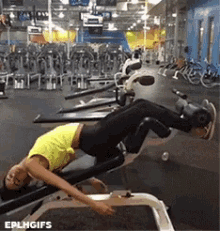 My workout for today is a bit of a taste test, if you will. I haven't done interval training in literal years, so this should be interesting. Remember, NEVER SACRIFICE FORM! Without quality, the workout is virtually useless, if not dangerous.
In addition to the five full-body moves, I'll be working on some shoulder moves since I've been LOVING the shape that's starting to form in my delts. Another frustrating thing about how my body stores fat is that my upper arms are full of fat, but my shoulders are tiny, so the fact that the muscle has been showing up is probably one of the greatest non scale victories I've ever achieved!
My moves today are 30 seconds on each with a 30 second rest after each round:
High Knees
Planks
Alternating Lunges
Tricep Dips
Squats
Three rounds of the above, followed by a 1 minute rest before moving into my shoulder exercises:
Shoulder Press (3×8 20lbs)
V-Lift (3×8 8lbs)
Reverse fly (3×8 20lb)
Front raise to overhead (3×8 20lb)
Seated side lateral raise (3×8 20lbs)
And there you have it! WOOO! Who loves that after workout BURN? Don't forget to stay hydrated, folks. I don't know about you, but the heat is starting to creep up on us out here in the desert! Have a great weekend, everyone!