I guess this isn't so much a battle as a personal issue in my work to repair my relationship with food, but I digress.
Today, my husband and I were debating where to get food for dinner. My first thought was Panda Express, but since it was only him going, I knew the ordering of food would be… eh, difficult? I think that's the simplest way to put it without sounding like a complete jackass.
So I was like, ok how about Subway instead? After an interesting exchange about the stereotypes of women not being able to make up their minds with food, we landed on that second choice of Subway.
I got a spicy Italian (something I haven't had in years, but I had a hankering for it), with lettuce, bell peppers, and strangely enough, red onions. Why is it strange, you might ask unless you literally could not care less? Well, I'm not overly fond of any type of onion, let alone in sandwiches but for some reason, I just really wanted red freakin' onions!
My husband got home, we ate our sandwiches (I added some of my sliced jalapenos from the fridge) while watching another episode of Dexter (*spoiler alert* the one where Miguel cheats on his wife with LaGuerta). After we finished our sandwiches, my husband mentioned he bought some chocolate chip cookies too.
Here's the thing. Last night on snapchat, my friend posted her freshly baked chocolate chunk cookies. I could practically taste them, and I don't even like sweets. My husband is the cookie monster in this household!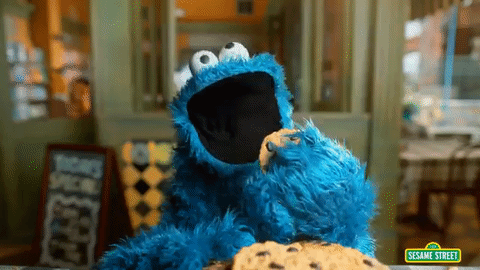 So I had an inner debate on whether or not I should take one. I was full, so I didn't need it. But that craving from last night could be satisfied still, right? The extra calories might not be worth it though…
After the back and forth, I decided to take one. I bit into it's chewy exterior and savored the flavor of… soap. Why did my chocolate chip cookie taste like something I'd wash my dishes with?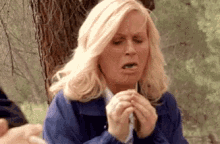 I relayed the thought to my husband, who found no issue with his own cookie, and couldn't help feel disappointed, and confused.
Was this a sign that I shouldn't have taken a cookie? Were my taste buds mixing signals? Was my medication affecting taste now, too? Ever since starting, I've definitely noticed a difference in what I gravitate towards with my food.
Hopefully I can take the next couple of weeks to reflect and answer those questions, to pay attention to my emotions and thought processes when I eat. Maybe then I'll be able to shut down the negative feelings. A girl can hope!