I wouldn't be me if I didn't give myself a seasonal challenge to work on. I've given up animal products for a period of time (turns out that makes for worse pain flare-ups), I've done 30 day squat challenges, switching up my workout routine, focusing on the mental aspect of health, etc. What can I say? I like a good challenge.
For this summer, I needed to come up with something good. What better to focus on than my diet? My biggest struggle has always been my damaged relationship with food. Growing up, I turned to food and self-harm. When I met my birth mom at 18 years old, I developed an eating disorder and starved myself for the better part of 5 years until I found out I was pregnant. I went from eating 0-300 calories a day, to eating 1200 minimum, some days I'd eat 1500. I gained 100 pounds in the process.
After giving birth, I was miserable and desperate to get rid of the weight. My focus should have been just moving more and focusing on a healthy, regular diet.
It wasn't until my second pregnancy that I turned my mental health around and it was a struggle. It's still a struggle to this day. My biggest argument with myself every single day is over food, and unless you go through that inner battle, you just have no idea how tormenting and frustrating it can be.
Now that my tangent and oversharing is done, let's reel it back to my relationship with food, which again, is very damaged. So my main challenge for this summer is going to be a doozy:
No. More. Refined. Carbs.
It sounds like a former anorexic using an excuse to control shit, and in a way, it is. But if you look at it from a logical stand-point, it makes sense.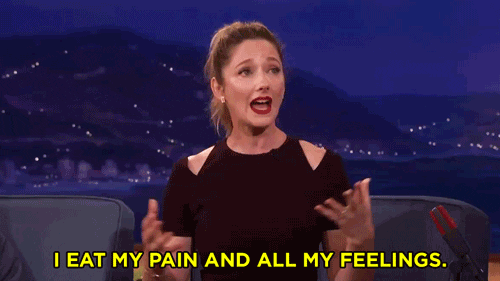 Let's look at refined carbs and why I think they can be a crutch to people who struggle with mental illnesses – I'm not a doctor, I'm speaking from my personal experience and a couple of friends who have shared similar sentiments with their overall health.
Refined carbs – or simple carbohydrates – are not all bad. Fruit and certain dairy products are very beneficial to your overall health. However, they also raise insulin quickly which can satiate you for a short period of time, only to crash and create cravings – something I have a major problem with.
The difference between refined and natural in simple carbs is pretty obvious, but for this summer's challenge, I'm focusing on removing refined carbs. If you have a mental illness, you might turn to these refined, simple carbs in times of pain.
In addition to anorexia, I was diagnosed with BPD years ago – depression being a major factor of it for the majority of my adolescent and teenage years. One of my symptoms is impulsive and destructive behaviors. Since having kids, I shifted from the destructive pattern of behaviors to less harmful ones – like changing my hair any time I felt the urge. One problem is the impulse of food. If I see someone eating something, I'll need to eat that too. It's a very difficult impulse to control and shut down, but I'm taking on this challenge with an open mind in hopes that it can help.
From June 1st until August 31st, I will abide by these rules:
Remove Refined Carbs from Diet
I love bread, pasta, nachos, donuts. I'm not a huge fan of sweets 90% of the time, but when it comes to the Italian and Mexican food, I am all about it. Goodbye lasagna and fast food, hello whole grains, fresh fruit, and protein-rich food.
Track Daily
I track my water every single day, and when I'm feeling froggy, I track my food too. I have a horrible habit of neglecting myfitnesspal's food diary, which can result in me both undereating and overeating. Luckily, this summer I'm creating a meal plan to keep things as easy and organized (and frugal) as possible. Measuring and tracking my own food is going to be a challenge in and of itself. Wish me luck.
Two "Cheat" Days Per Month
Kinda. What I want to do is basically track how I feel about what I'm eating twice a month. I'm not promising that I'll gorge on pasta and pizza, but I definitely want to give myself the option and really think about my mental state if I choose to utilize those "cheat" days. So I guess I can think of them more as Mental Health Check days.
Reverse Diet
The second and third week of July are going to be reverse dieting weeks, in order to keep my metabolism in check. I did a lot of damage to my metabolism the last few years without even realizing, so keeping it in check is an absolute must – this doesn't mean binging on whatever is in front of me. It just means increasing calories to maintenance levels.
Maintain an Eating and Workout Schedule
Actually, an overall schedule is a must. I'll have all the boys full-time this summer, so I want to come up with something that works for us, a schedule that will allow me to get everything I need to done while the boys are kept happy and healthy. This might involve me getting up at 4am instead of 5am just to insure my workouts get done. Whatever it takes!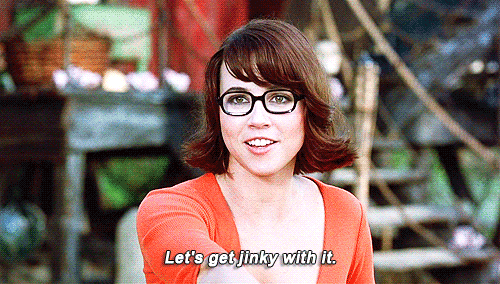 This is a personal challenge, but if you think this might be fun to do, feel free to join me! I'd love to see more folks test their own limits. I'll catch you guys next time, have a safe and fun weekend!